Caregiving
CAREGIVING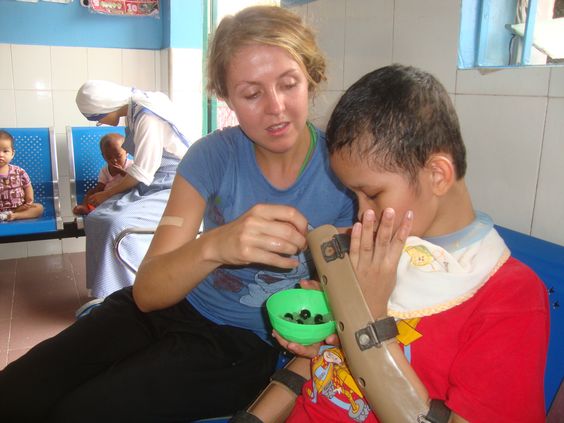 After the long years of war in Cambodia, many children were left without their parents or other family members who could take care for them. As a result, many orphanages were established to help raise the Cambodian youth. Even though the wars have ended, many children are sent to live at these centers due to their family's poverty and because their parents hope they will receive good education in the orphanage. We want to try our best to support families so that they can keep their children at home and want to do our best to help the children who are living in a child care centers already. This program is organized for everyone who loves and enjoys working with children.
Volunteers' responsibilities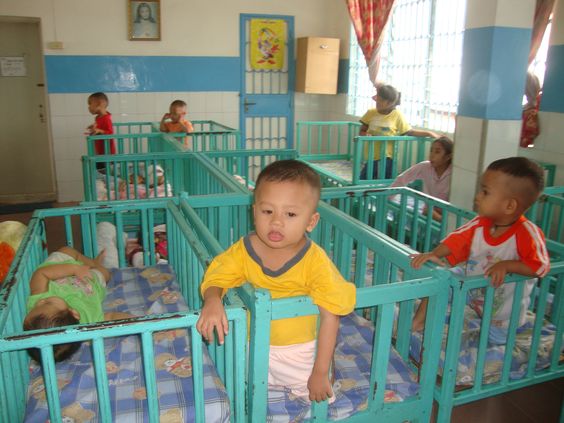 Volunteers working in center help with general work. The type of work and working hours depend on the location and the project that the volunteer is participating in. Typically volunteers for 4-6 hours per day. Depending on your individual interests and skills, and on the needs of the local staff, your daily activities might include caring for children, playing games, help them with their homework, teaching English, drawing pictures, teaching geography or sports, singing and learning songs with the children or create activities for the kids. Volunteer also to help with practical tasks like preparing meals and cleaning up.
In most of our placements the children are attending relevant public schools. They also have fixed activities, such as learning about the Khmer language, culture, and health; playing games and sports; reading, practicing traditional Khmer dance and sometimes discussing topics like morality.
Requirements
The volunteer should be able to adapt quickly to social and cultural change.
Volunteers must be open-minded towards all tasks that are given to them and proactive to see where they can help.
Interest in Cambodia and its culture.
Previous experiences with children are helpful.
Project Locations
Phnom Penh:
Phnom Penh is the capital of Cambodia with a population of about 1.5 million people. Phnom Penh is a very international city, with a lot of diplomats, travelers and international NGO-workers so you will find a lot of western restaurants, bars. Despite the international influence, Cambodian culture remains strong and it evident in almost all aspects of the city. Walk around the different markets, try the food of the food stalls at the street or just walk around the streets, there is really always something to explore.
More About Phnom Penh (what to do, sightseeing, exploring)
Siem Reap:
Set in North West Cambodia, Siem Reap is best known for being home to the incredible Angkor ruins with the magnificent Angkor Wat as the focal point. While the complex is surely one of the globe's most amazing historical sites, the Siem Reap province is also home to an array of other ruins, such as Beng Mealea and Bantaey Srei.
More About Siem Reap (what to do, sightseeing, exploring)
Start Dates: Every first and third Monday of the month
Minimum Stay: 2 weeks
Duration: 2-24 weeks
Accommodation: Volunteer Guesthouse, Home Stay
What's Included
What's Not Included
Flights to/from Home
Local transportation to and from project site
International Medical Insurance
Cambodia visa costs