Sihanoukville
SIHANOUKVILLE
Preah Sihanouk province is Cambodia's most famous beach town. Better known as Kampong Som to locals, it is about 230 km southwest of Phnom Penh and boasts pristine white-sand beaches, unspoiled tropical islands, and a dynamic nightlife.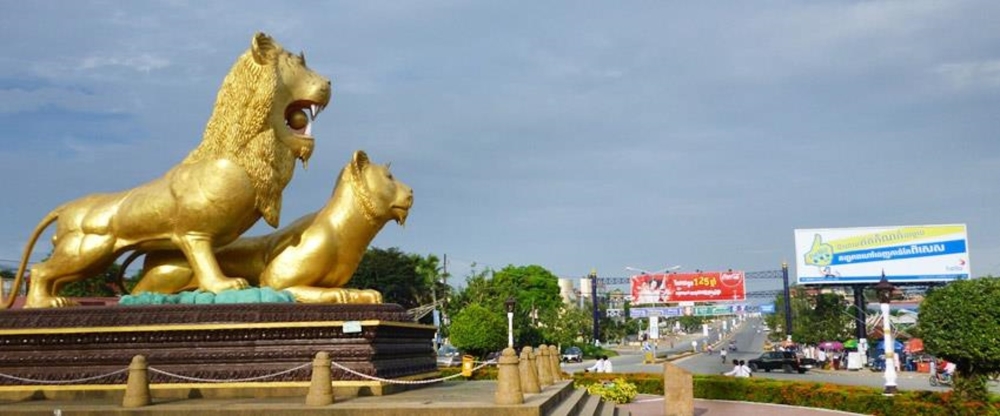 With its palm-studded shores and warm, clear waters, it hardly comes as a surprise that Preah Sihanouk attracts crowds of locals, expatriates, and tourists eager for a beachside holiday. Do as locals do and enjoy the stretches of powdery white sand with a chilled coconut and some toothsome grilled seafood. Or, indulge in a beachside massage, take a dip in the sea, and go for dinner in any of the local restaurants that serve fresh crabs, prawns, lobsters, fish, and scallops in a mouth-watering array of styles.
SIHANOUKVILLE TOURIST ATTRACTIONS
Koh Sang Saa
In Cambodia's untouched Koh Rong Archipelago, two pristine islands lie side by side. They are known locally as Song Saa – Khmer for 'The Sweethearts'. Song Saa Island is as seductive as the name implies. Think intimate. Think luxurious. But above all think harmony – with all the elements of nature that make this place so special.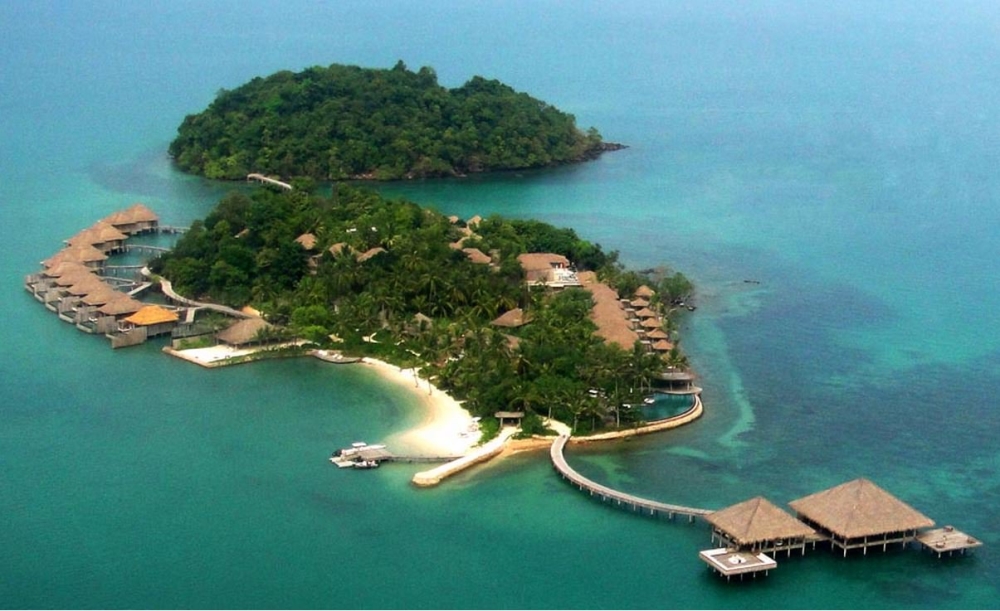 The resort spans the islands of Koh Ouen and Koh Bong, connected by a footbridge over a marine reserve we have established to safeguard the islands' reefs and marine life including turtles, seahorses and exotic species of tropical fish.
It features luxury Over-Water, Jungle and Ocean-View villas built with sustainable materials and with the deepest respect for the natural environment.
At the resort's heart is a world-class restaurant and lounge, spectacularly positioned just off the island's shoreline and surrounded by sea. A short stroll on the boardwalk will leave you perfectly positioned to take in dramatic sunsets, seascapes and starry nights.
Ream National Park
Ream national Park was declared a protected area in 1993 by royal decree because of its national, scientific, educational and recreational values. It's situated approximately 18km east of Sihanoukville.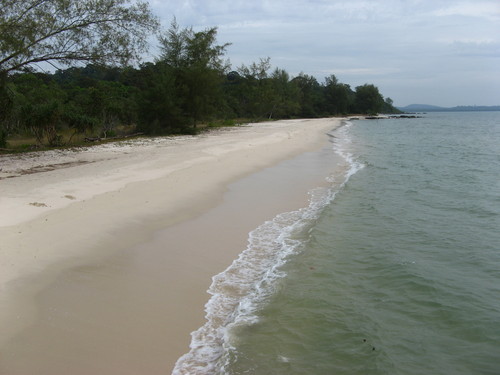 This national park staff provides guided boat and walk tour to explore this magnificent area. Monkeys, Dolphins, Deer, Wild pigs and abundant of bird life can be seen through this 21,000 hectares. Park with includes jungles, estuaries, beaches islands and coral reefs. For more information contract the national park head quarters opposite the Korng Kang Airport.
Ochheuteal Beach
Ochheuteal Beach is the most active beach in Sihanoukville and very popular with travelers and weekenders alike. Thatch-roofed seafood shacks and beach bars line the sand from one end of Ochheuteal to the other.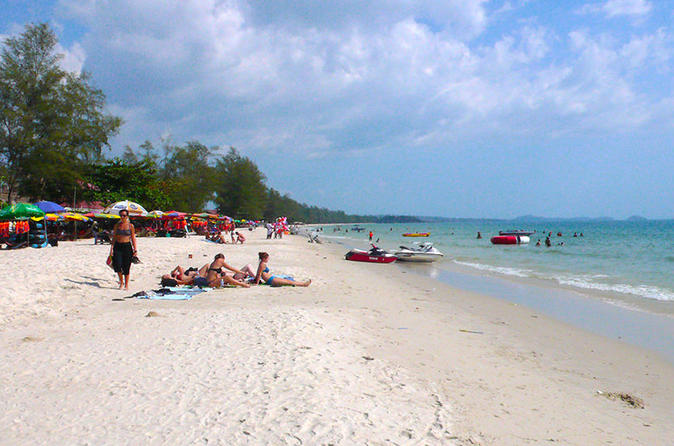 Next to it is "Serendipity beach" which is especially popular with budget travelers.
Otres Beach
Beach is the next beach south of Ochheuteal and in many way resembles Ochheuteal. The road over the hill form Ochheuteal (through Queen Hill Resort) allows easy access to Otres Beach and is relatively new.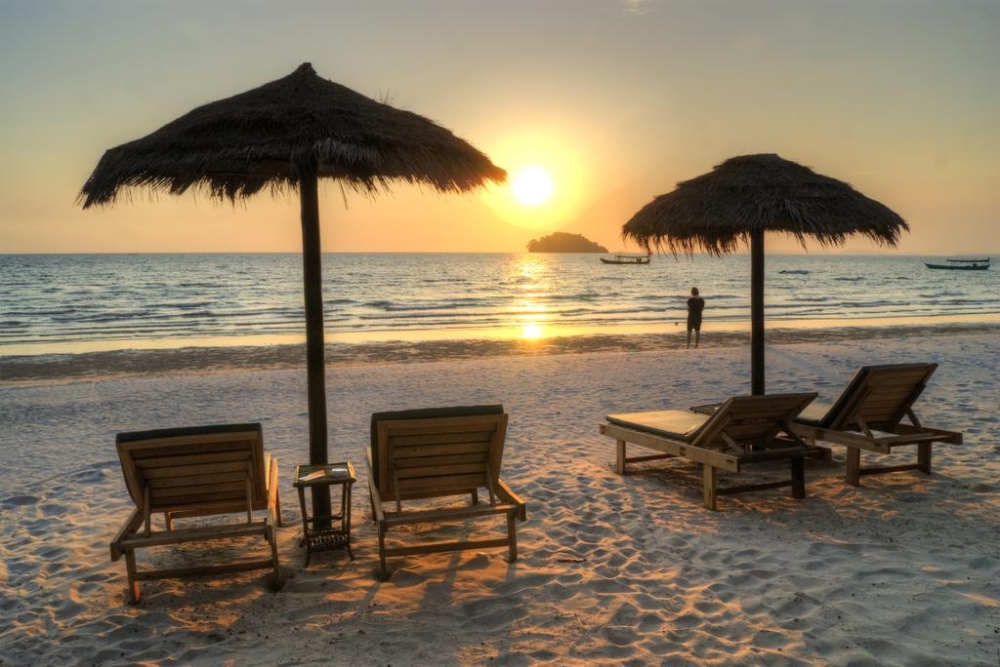 Otres beach is largely undeveloped and often more secluded than the other tourist beaches of Sihanoukville. There are scattered grass umbrellas along the beach and few thatch roof beach bars and restaurants clustered toward near the end.
Independence Beach
Independence Beach is a white sandy beach named after the 7-storey Independence area. The Independence Beach is calm and quiet and the perfect place to relax.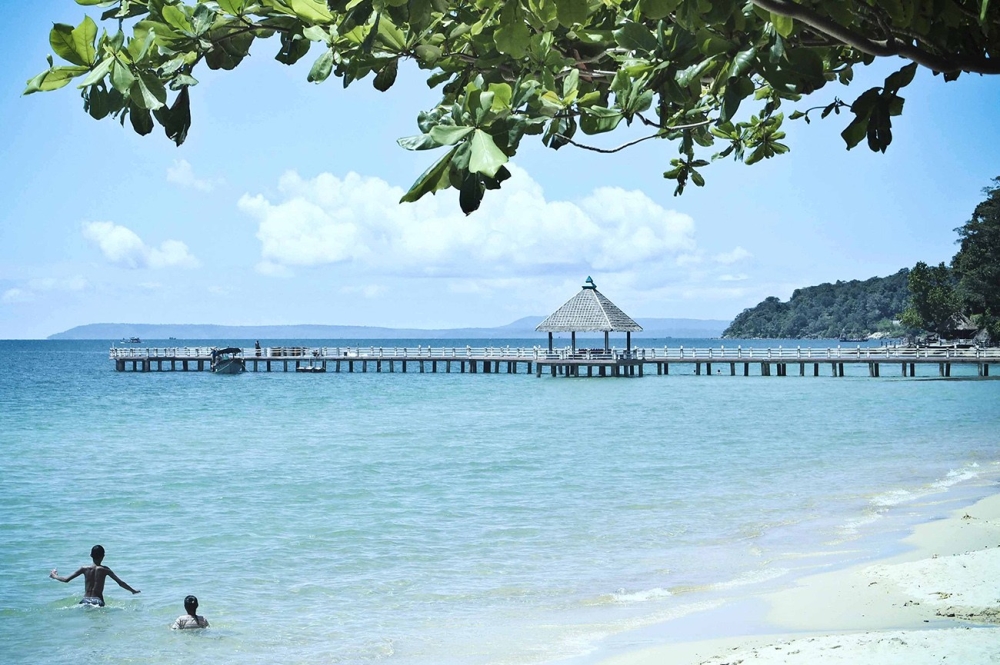 Sokha Beach
Sokha Beach Resort takes up and blocks off of Sokha Beach as a private for their hotel residents. However, a small part of this stretch of beach is still open to public. Visitors who want to spend a day on the private, uncrowded shoreline can do so by paying a small fee. The fee also includes use of Sokha Resort's pools and facilities.
Victory Beach
At over two kilometers, Victory beach is quite long but it is divided into two by a rocky point and a small hill. The section of Victory Beach that contains the Vietnam-Cambodia Monument (Victory Monument) is popular because it is a bit quieter and more relaxed than Ochheuteal Beach and there are a few food beach bars and restaurants right on the sand.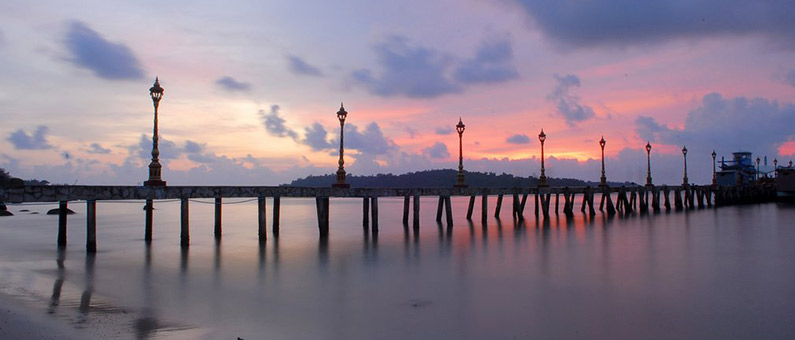 Victory Beach is a particularly good beach from which to view sunsets.
Lomherkay Beach
Lomherkay Beach is also known s "Hawaii Beach, King's Beach, South Channel Beach." Like the other major beaches, Lomherkay Beach is lined with umbrellas and chairs and little beach shack bars and seafood restaurants, though no where near as densely as Ochheuteal.
Lomherkay Beach is get a bit less tourists than Ochheuteal and Serendipity beaches. Access the beach from the small rod at the southern end.
Hawaii Beach
Hawaii Beach is peppered by thatched roofed eateries and cafés and has always been quite popular.
Kbal Chhay Waterfall
The Kbal Chhay Waterfall, approximately 16km from downtown Sihanoukville on national road 4, gives visitors a little taste of paradise. The 14m high waterfalls were discovered in 1960 and developed into a source of fresh water for Sihanoukville in 1998.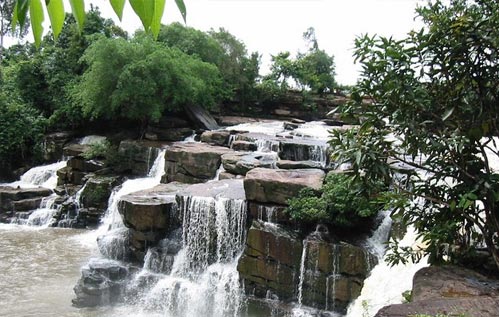 It has definitely emerged as a favorite among local and foreign visitors.
Koh Rong
It is situated west of the provincial coast. It offers the fantastic strand of beach on its southwest, stretching about 5km. It has freshwater resources on the island and a bustling fishing community with basic supplies including fresh water, fish and crab.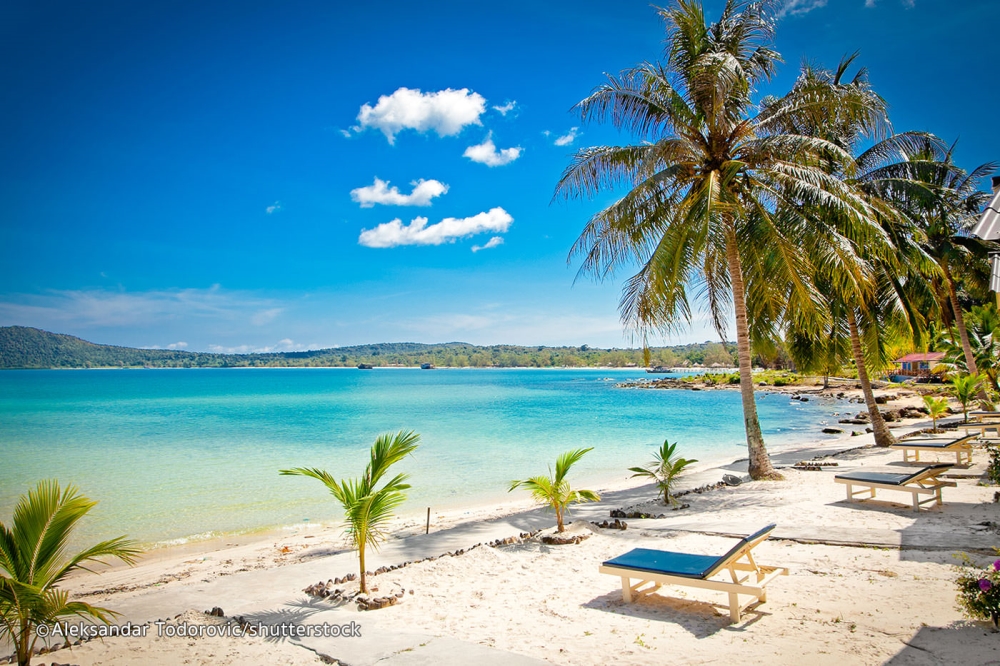 Koh Puos
Koh Puos is a quiet and undeveloped island 1 kilometer from the Lomhè Kay beach. Visitors are advised to travel in groups and to bring their own food and drinks when visiting this island.

Koh Russei
Koh Russei or Bamboo Island, described to be a gilt-edged crescent resting on emerald or blue water, is a true jewel of a beach with fine pink or ochre sand and mysterious forest.
It is an island of passion and gentleness shaded by a tinge of mystique; its virgin, private and intimate characteristics make it a site comparable to some of the world's most exclusive sites. For those who love the sun and the sea, this is the place to come. It is here that one can enjoy in full clarity and the scenic sequences of the sun sinking into the sea.