Painting and Construction

(for group of 5 or more)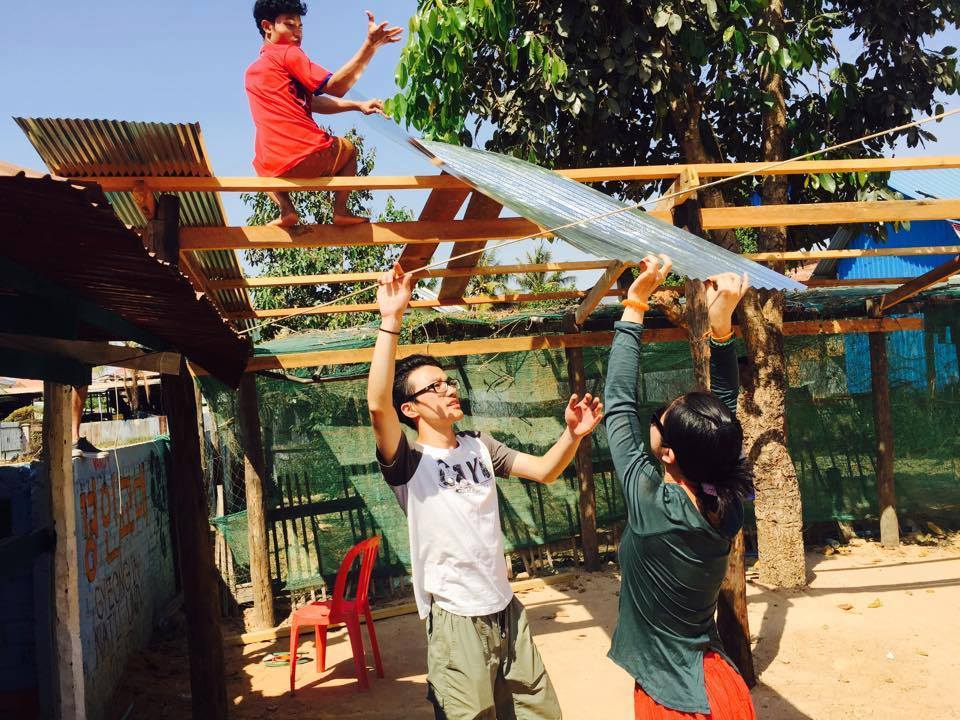 Cambodia's infrastructure is extremely poor. Many building are still not rebuilt after the long years of civil war. Much of facilities such as schools, hospitals and orphanages are poor and not suitable for use. Volunteers use their energy to help improve the buildings for local community. The group can choose to work Phnom Penh or Siem Reap.
Volunteers' responsibilities
Volunteers work four to six hours a day towards improving the atmosphere through exterior and interior artwork, painting and renovations. Volunteers are also encouraged to paint educational and colorful designs to brighten up the building. The tasks depend on the construction need and the skill of the volunteers.
Requirements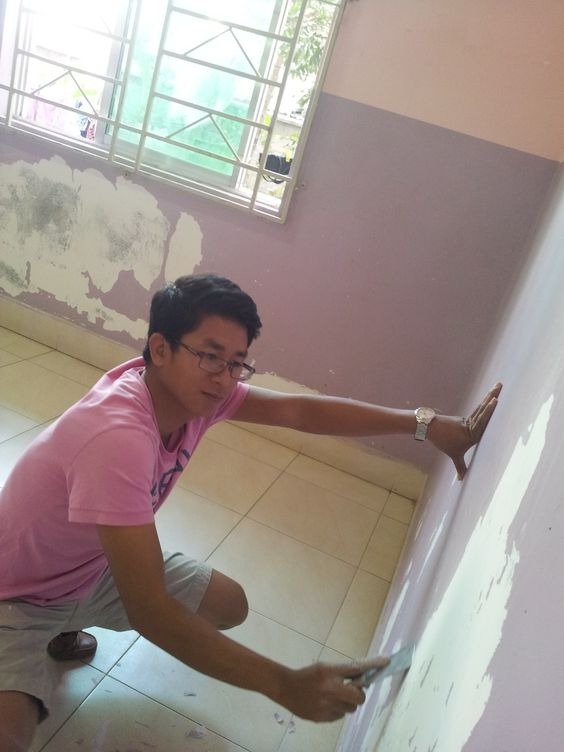 Volunteers must be open-minded and proactive to see where they can help.
Flexibility to participate in many different tasks.
Health and physical capability to do manual work.
Creativity and initiative to work in an environment with limited resources.
Project Locations
Phnom Penh:
Phnom Penh is the capital of Cambodia with a population of about 1.5 million people. Phnom Penh is a very international city, with a lot of diplomats, travelers and international NGO-workers so you will find a lot of western restaurants, bars. Despite the international influence, Cambodian culture remains strong and it evident in almost all aspects of the city. Walk around the different markets, try the food of the food stalls at the street or just walk around the streets, there is really always something to explore.
More About Phnom Penh (what to do, sightseeing, exploring)
Siem Reap:
Set in North West Cambodia, Siem Reap is best known for being home to the incredible Angkor ruins with the magnificent Angkor Wat as the focal point. While the complex is surely one of the globe's most amazing historical sites, the Siem Reap province is also home to an array of other ruins, such as Beng Mealea and Bantaey Srei.
More About Siem Reap (what to do, sightseeing, exploring)
Start Dates: Flexible
Minimum Stay: 1 week
Duration: 1-12 weeks
Accommodation: Volunteer Guesthouse
What's Included
Pre-departure information
Volunteer placement within one of our partner organizations
Airport pick up
Welcome package, which includes a volunteer guide and maps and dinner at a traditional Khmer restaurant
Food and accommodations (3 meals a day)
A fixed contact person from the program who regularly check in with you to ensure you are having an amazing experience
24 hour emergency contact
One day orientation on Cambodian history, culture and language plus city tour
Onsite Coordinator
What's Not Included
Flights to/from Home
Local transportation to and from project site
International Medical Insurance
Cambodia visa costs