Animal Care
Volunteers will have a good time and experience with animals in Cambodia by Working with poor animals and providing them with love and care and play with them.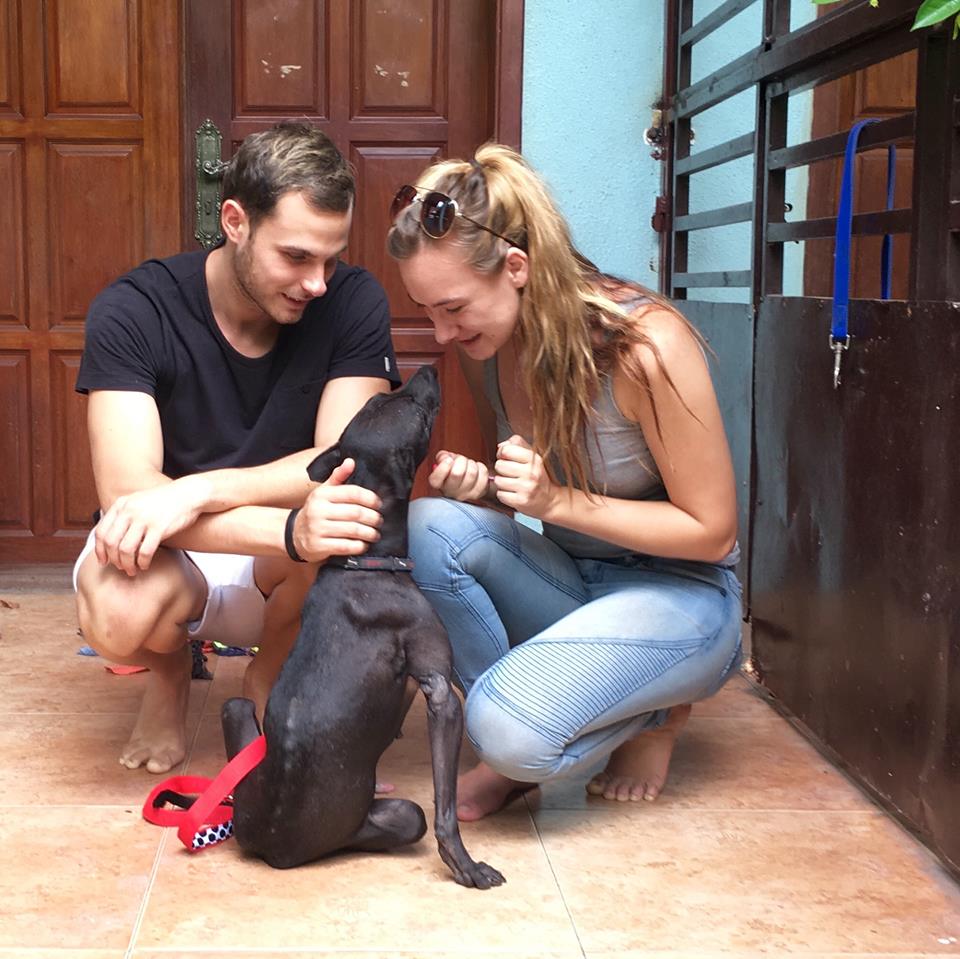 Cambodia is developing country, and we still face some problem such as low education and property line. Because of the low education and the property line we see that some owners do not care much about their own pets and sometime they leave them out from home without any food and any caring of them. Some dogs and cats get sick without any medicine, so it can cause them get more serious and die. This program play very important role to help poor dogs and cats in Phnom Penh to get more security and safety, and it also provide a good opportunity for the volunteers who are passionate animals' lover to get chance to stay with the poor dogs and cats in Cambodia. Volunteers will work with local staffs and foreigners, and sometime they will go to meet monks and local people in the community. Volunteers can help poor animal by feeding them every day; we give them 3 meal a day, breakfast, lunch and dinner. For breakfast, we start to feed cats and dogs at 7:00 am. Besides feeding the cats and dogs, volunteers also can help to clean the room of animal. We clean the room of the animals every day because their room should be clean every day.
Volunteer have to go the pagoda to feed and give some medical to dogs and cats in the pagoda because sometime in the pagoda do not have enough food and some medical care for dogs and cats. Volunteers will go to meet monk in the pagoda and have the chance to learn something that relate to Buddhism in Cambodia. Sometime volunteers have to go out for shopping and bring the dogs and cats to the vets, and they also go to community where we can collect the poor dogs and cats there.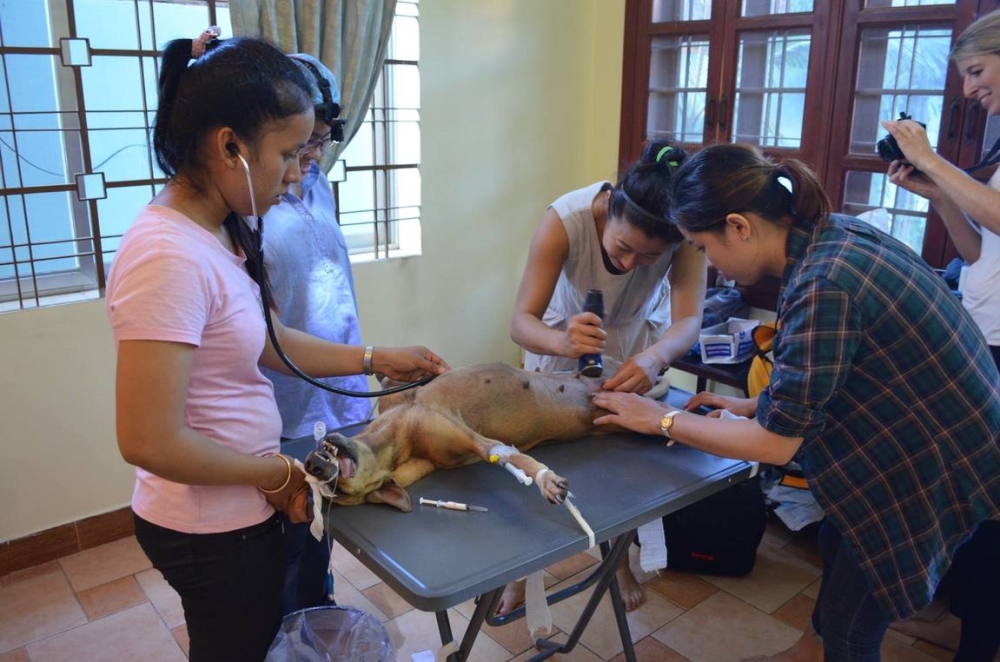 Besides working with the animals, volunteers can also asset themselves with the staffs and other volunteers to organize the event for the program because sometime we have some events, workshops or exhibitions to support our program and NGO, too.
Requirements

The volunteer should have a certain background or be studying in a certain field.

Has at least an intermediate level of English.

Having obtained training in some areas or has some work experience in the related field is also helpful.

The volunteer should be able to adapt quickly to social and cultural change and interest in the country and culture.

The flexibility to participate in many different tasks depending on the ev

er-changing needs of the organization.
Project Locations
Phnom Penh:
Phnom Penh is also a good base for trips through the country as it is very central. Bus tickets to nearby locations are readily available for purchase at your guesthouse, departing to many different locations in Cambodia and neighboring countries at many times throughout the day. These tickets are generally very inexpensive and can range between $8-$12. Common destinations include Angkor Wat and Siem Reap (5-6 hours), the beaches of Sihanoukville (four hours), Kampot (3 hours), and Battambang (5-6 hours).
More About Phnom Penh (what to do, sightseeing, exploring)
Siem Reap:
Set in North West Cambodia, Siem Reap is best known for being home to the incredible Angkor ruins with the magnificent Angkor Wat as the focal point. While the complex is surely one of the globe's most amazing historical sites, the Siem Reap province is also home to an array of other ruins, such as Beng Mealea and Bantaey Srei.
More About Siem Reap (what to do, sightseeing, exploring)
Start Dates: Every first and third Monday of the month
Minimum Stay: 4 weeks
Duration: 4-24 weeks
Accommodation: Volunteer Guesthouse
What's Included
Pre-departure information

Volunteer placement within one of our partner organizations




Airport pick up

Welcome package, which includes a volunteer guide and maps and dinner at a traditional Khmer restaurant

Food and accommodations (3 meals a day)

A fixed contact person from the program who regularly check in with you to ensure you are having an amazing experience

24 hour emergency contact

One day orientation on Cambodian history, culture and language plus city tour

Onsite Coordinator
What's Not Included
Flights to/from Home

Local transportation to and from project site

International Medical Insurance

Cambodia visa costs
Note: it would be good if volunteers get vaccinated because normally volunteers need to stay with the dogs and cats who get sick.
For working Time should be flexible depend on the NGO has planned for the volunteers. Volunteers work for 5 days per week and they work at least 4 hours per day.
Volunteers should have at least intermediate knowledge of English and have education related to fields. On the other hand, Volunteers should be passionate animals lovers.